Enjoy your goats!
Take time to enjoy your goats!
More than any aspect of goat ownership I just plain LOVE their personalities and antics!  They know how to enjoy life!
I take them out on day hikes quite often.  They readily load into my two horse trailer and off we go!  I also take them on multiple day trips to further away destinations.
I take my does on day hikes with the wethers.  Girls like to have fun, too!
My goats enjoy life around home, too.  Joules is a pill!  When she's worn herself out she naps on the patio bed!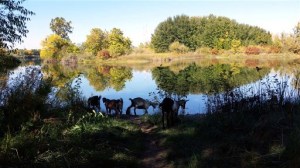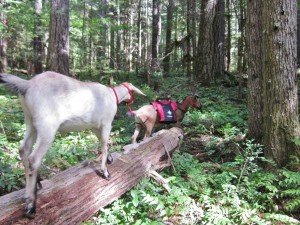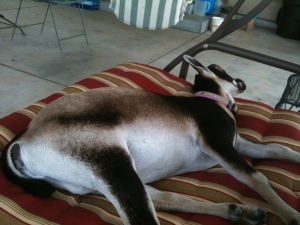 Joules napping on the patio.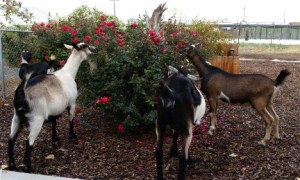 Expert rose pruners at work!