Wethers
Bourbon and Jethro are my packgoats.  Bourbon was born in 2014 and is a LaMancha.  Jethro was born in 2013 and is an Alpine/Nubian cross.  Little Man is an Alpine/LaMancha cross and was born in 2017 and is currently Joules' companion when I take Bourbon and Jethro on packing trips.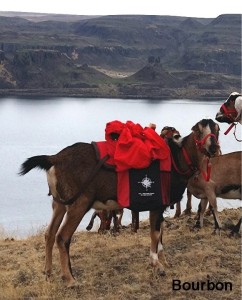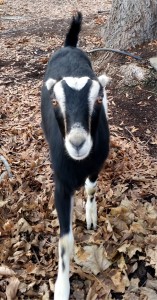 "Little Man"
This sweet little LaMancha cross wether will always be small but he has a HUGE personality!  We don't know anything about his history. The day he showed up at our farm he was wild, scared of everything and extremely emaciated.
After a 30 day quarantine from the other goats and having passed all health tests and exams he is now a part of the herd and is Joules' best friend.  With lots of TLC and good care he's now a happy healthy little guy who is extremely friendly.