Wethers
Bourbon is my main packgoat.  Bourbon was born in 2014, and is a LaMancha.  Not only does he carry my gear but sometimes he carries my grandchildren!  My granddaughter began hiking with us at 3 years old.  She has learned a lot in the past 2 years.  Kids and goats – it's all good!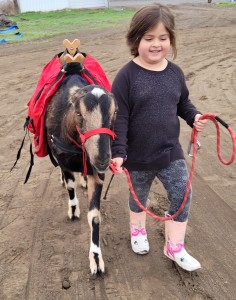 Jethro was born in 2013, and is an Alpine/Nubian cross.  Unfortunately he injured himself on a hike in 2018 so he now goes on easy walks around the farm but can no longer pack.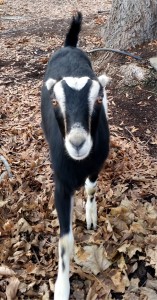 "Little Man"
Little Man is an Alpine/LaMancha cross and was born in 2017.
This sweet little LaMancha cross wether has a HUGE personality!  We don't know anything about his history. The day he showed up at our farm he was wild, scared of everything and extremely emaciated.
After a 30 day quarantine from the other goats and having passed all health tests and exams he is now a part of the herd and is Joules' best friend.  With lots of TLC and good care he's now a happy healthy guy who is extremely friendly with me but leery of anyone else.
In November 2019, I added two LaMancha packgoat prospects to the herd.  Lex and Lief.  My hope is they will grow into strong agile packers.  They'll be in training and going on hikes with Bourbon and me until they're old enough to pack.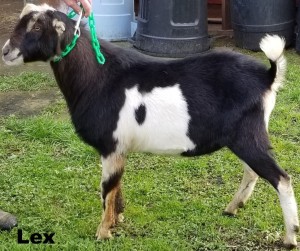 Lex was a 7 month old buckling when I purchased him.  He has since been wethered.  He has turned into a loving guy who can't get enough scratches!  Lex is developing into a long, tall packpgaot prospect.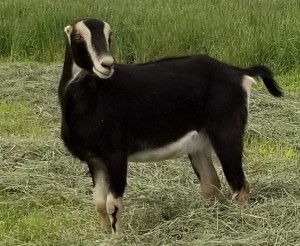 Leif was purchased when I purchased Lex.  He was already wethered.  He has a sweet personality.  Like Lex, Leif is developing into a long, tall packgoat prospect.