We finished 2nd cutting yesterday.  It was in the stack and fully tarped by dark.  We had all 3 balers working hard and fast to get finished before the expected rain last night.  We made it!  Clean, green, sweet smelling, consistency in every bale and no rain.
A rail car spur runs between two of our fields.  That's why you see rail cars parked in the photo.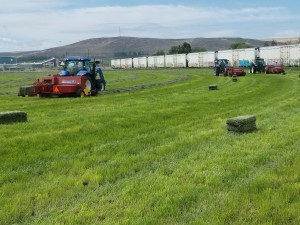 The view from one of our fields.  We love the Horse Heaven Hills vista.